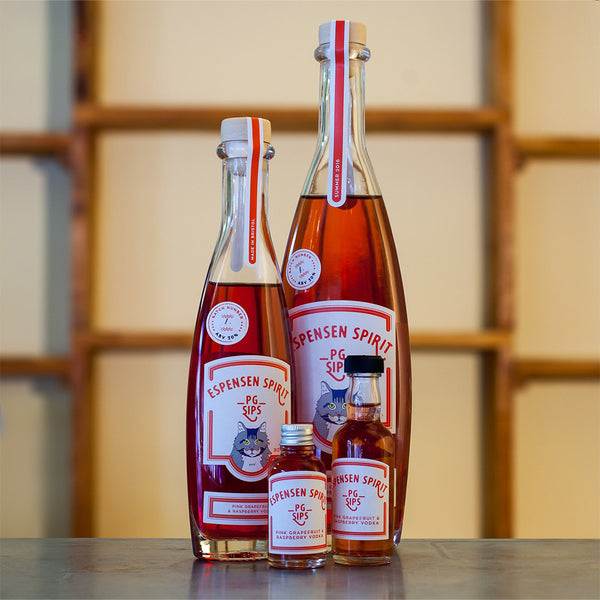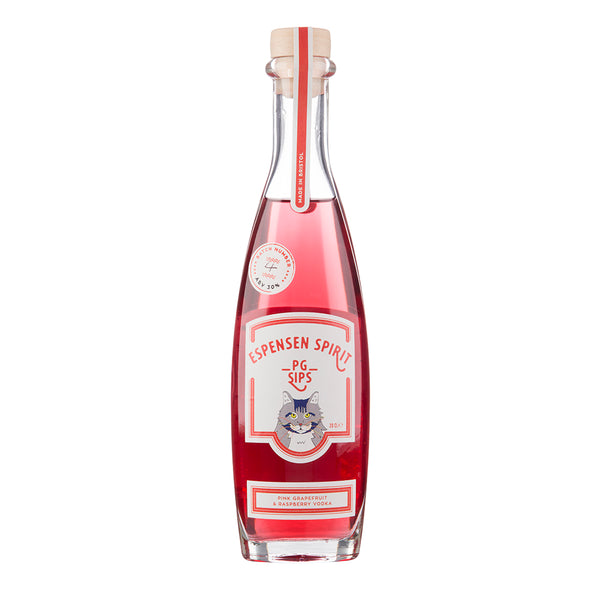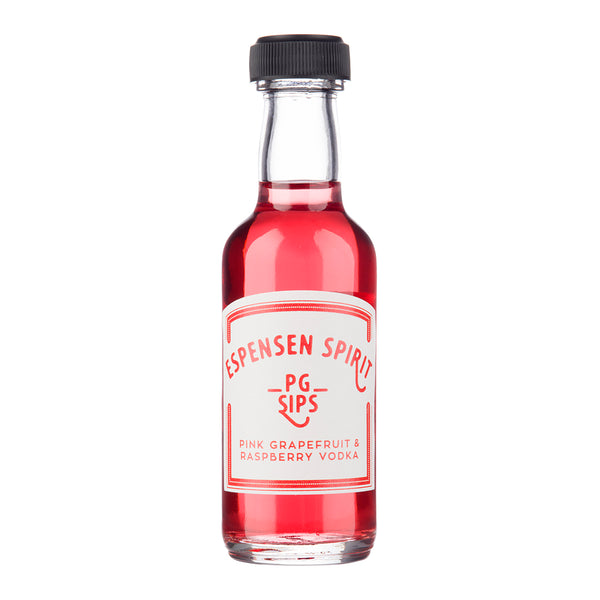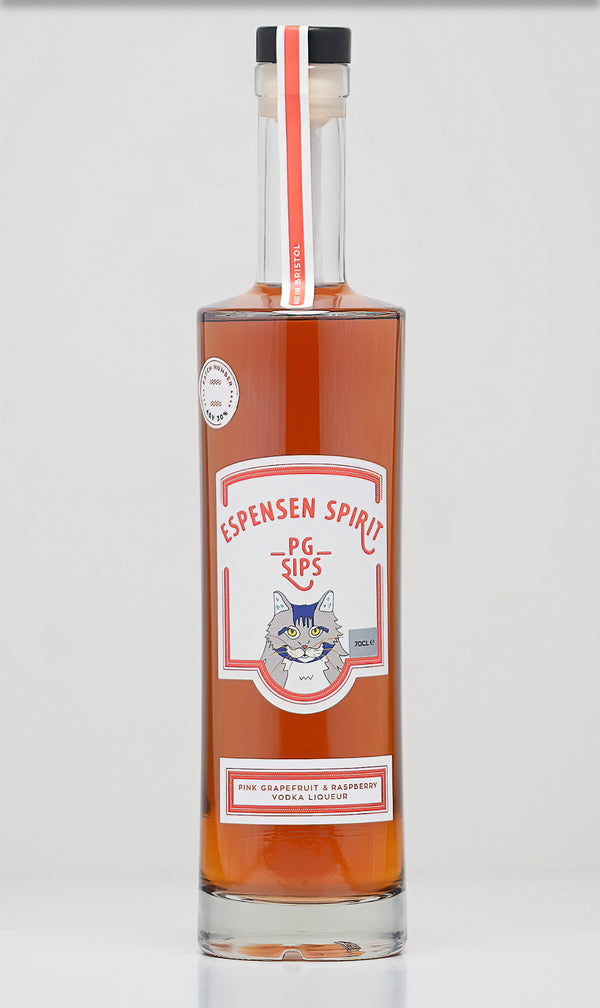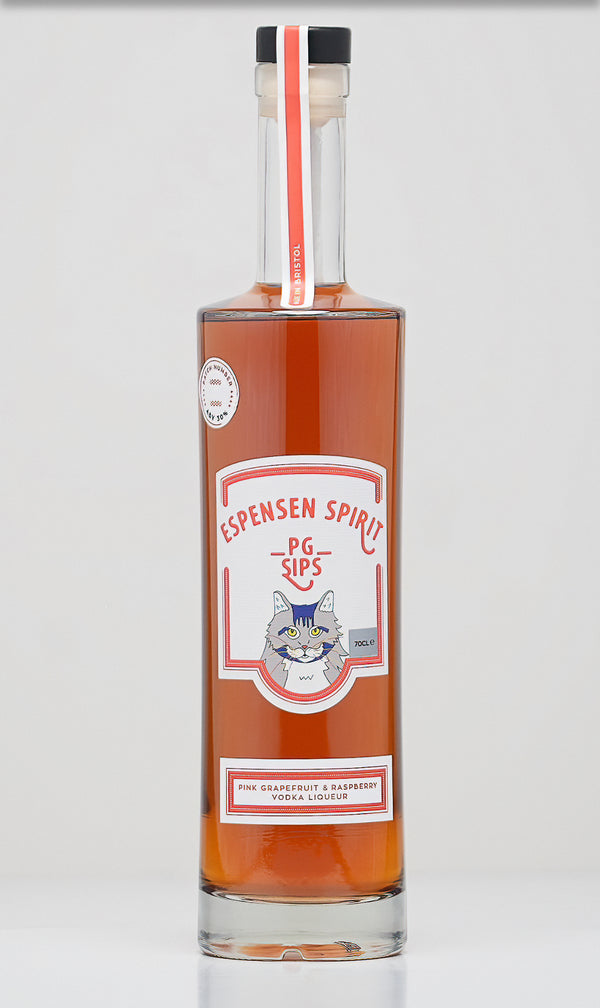 ABV 30%

PG Sips is made with pink grapefruit and raspberries, and is one of the first drinks that Sam Espensen ever made. It's delicious drunk chilled and neat, and tastes fruity, fresh and tart. It is very popular served as a sipping shot.
You can also drink it with a variety of mixers including tonic or lemonade, or in a glass of Prosecco or Champagne. It also goes really well in rum or grapefruit cocktails. 
If you're looking for something with less calories, simply pair it with soda! Our spirits fit the trend for lower ABV cocktails too - as you only need to use one base spirit (ours) to make a fab cocktail.
The inspiration behind the name PG Sips came from our co-founder's initials, as her name is Phil Gillies, and also from the pink grapefruit in the drink. The cat on the bottle illustration is called Joni (after Joni Mitchell). She is proud, a bit wild and furrily beautiful – the perfect Espensen Spirit woman. Joni lives with Phil in Islington.  
50p from every 50cl bottle, and 20p from every 20cl bottle is donated to a South West animal sanctuary.