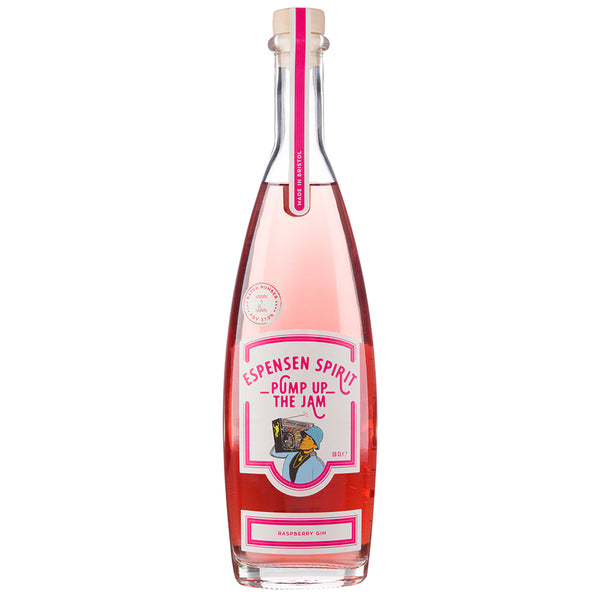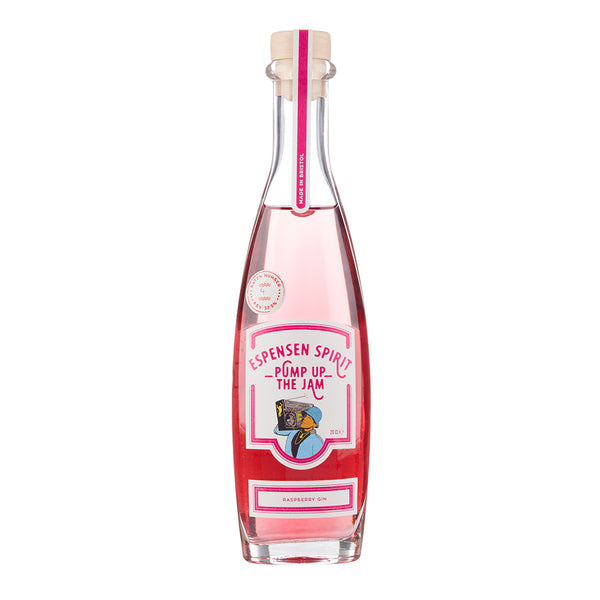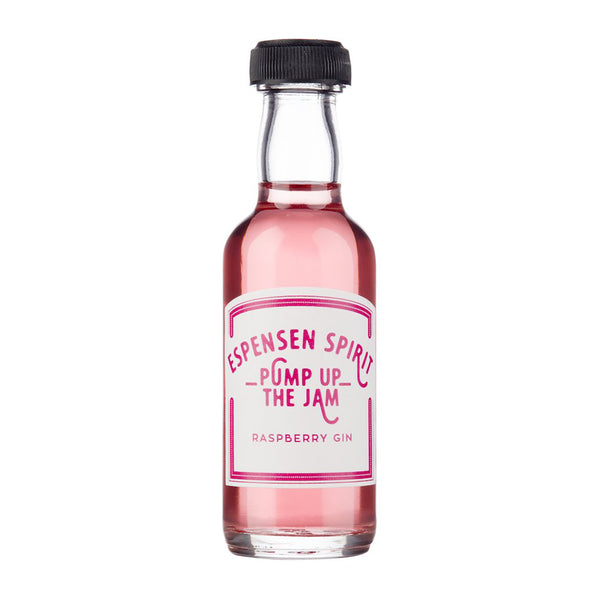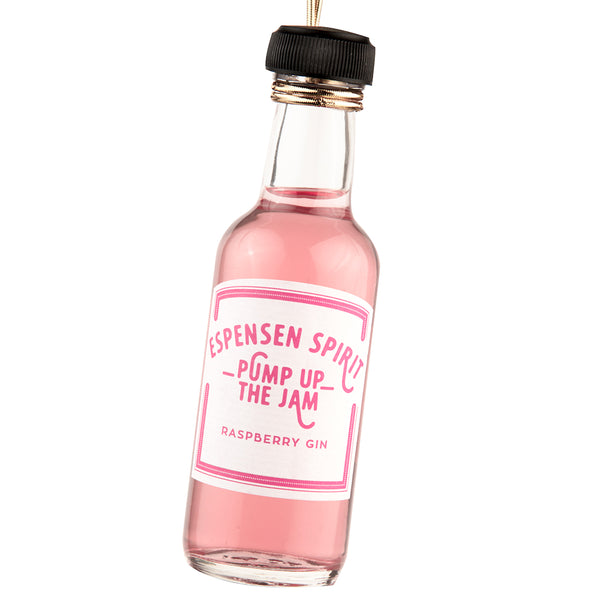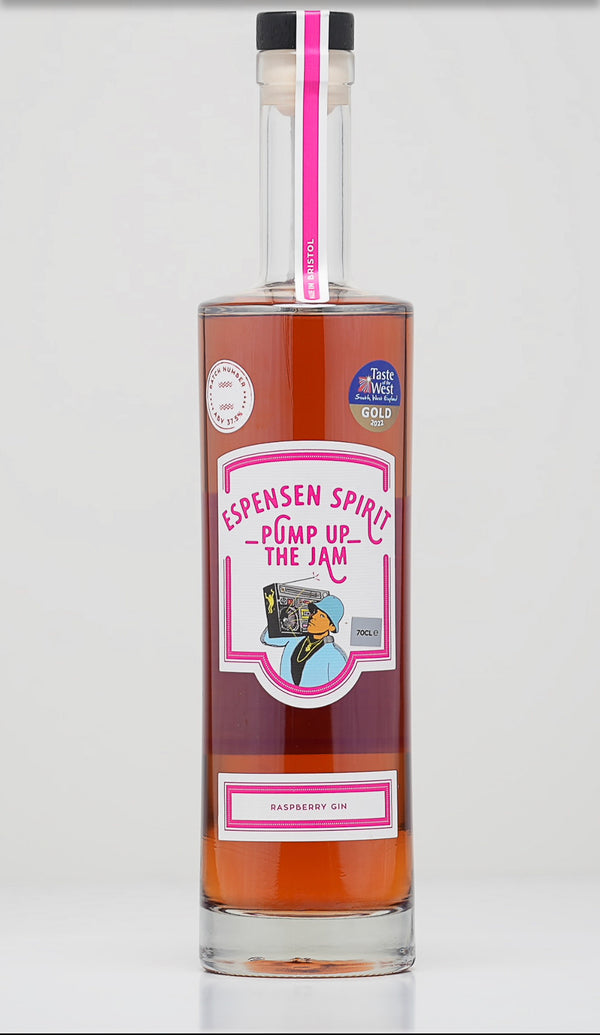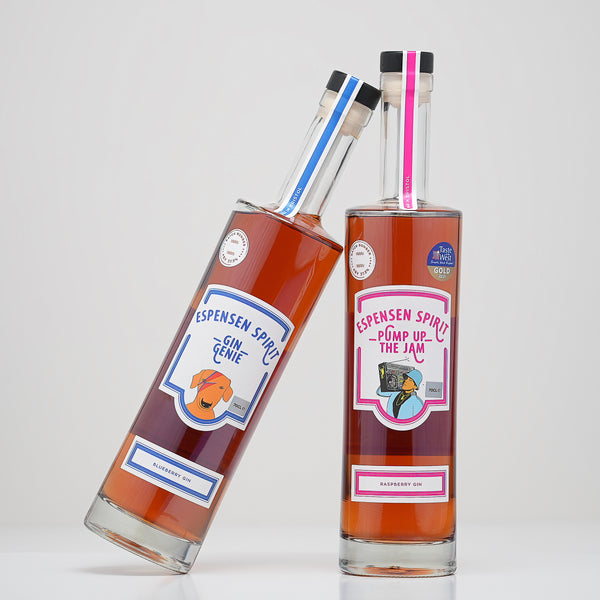 ABV 37.5%
Pump Up The Jam is bursting with the taste of English raspberries. And it was chosen in 2022 as a Gold Award Winner at the Taste of the West Awards! 
It is lovely with many different mixers, including a dry tonic, ginger ale or real lemonade. It is also great served ice cold as a sipping shot. This is the drink we give people who say they don't like gin - they love this. We also serve it in cocktails including fizzes, martinis and Negronis.
Our base gin is made using a multi-award winning and 200 year-old secret family recipe, distilled in a copper pot still. It has well balanced juniper with high citrus and spice, finishing with a sweetness from liquorice.
Sam says "I am a huge old school hip hop fan, and spend many happy nights dancing round my house to Naughty By Nature, The Goats and The Beastie Boys. I am also mad keen on a bit of Technotronic, so calling our Raspberry Gin Pump up the Jam was a no brainer. And the first time I met our illustrator Richard, was in 1987 when I was 13, and I was walking round Wincanton in Somerset with a ghetto blaster blaring out Madonna."
50p from every 50cl bottle and 20p from every 20cl bottle will be donated to homeless charities in Bristol.