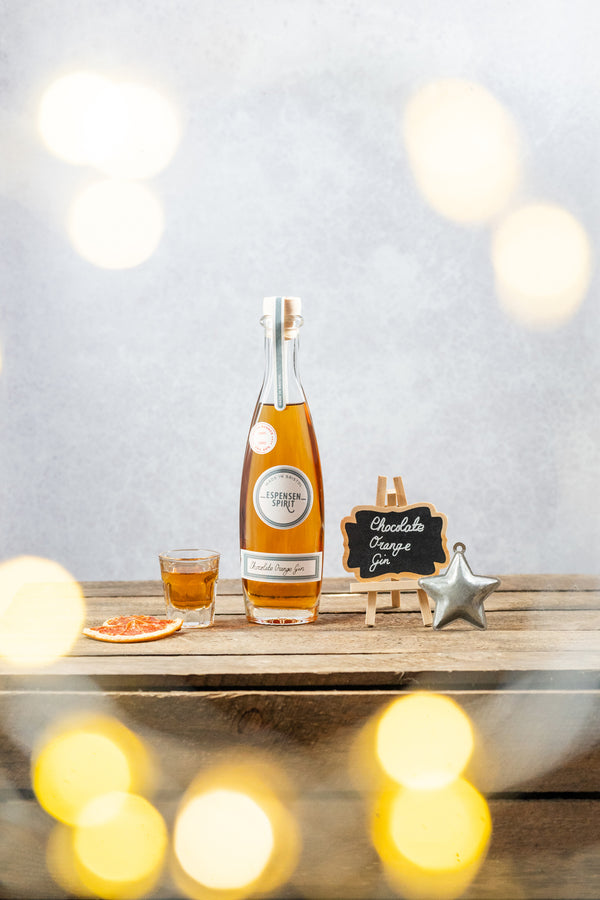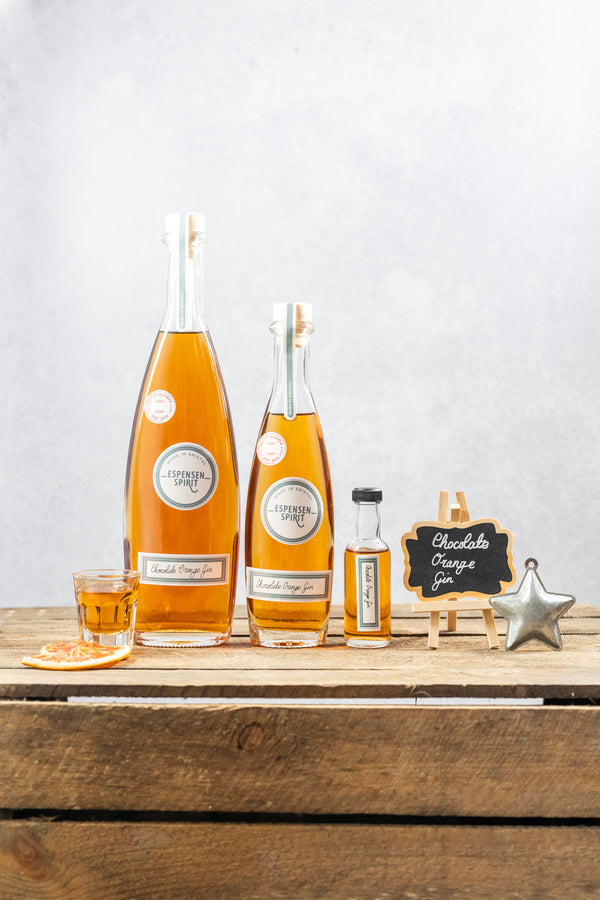 Our Chocolate Orange Gin is back for the third year as a Christmas Special. 
Infused for six months with raw cacao nibs and whole oranges, this is reminiscent of a Fry's Dark Chocolate Orange Bar. Rich, velvety and intense.
It is most popular as a sipping shot, and works really well paired with a traditional dry tonic, and makes a wonderful Negroni.