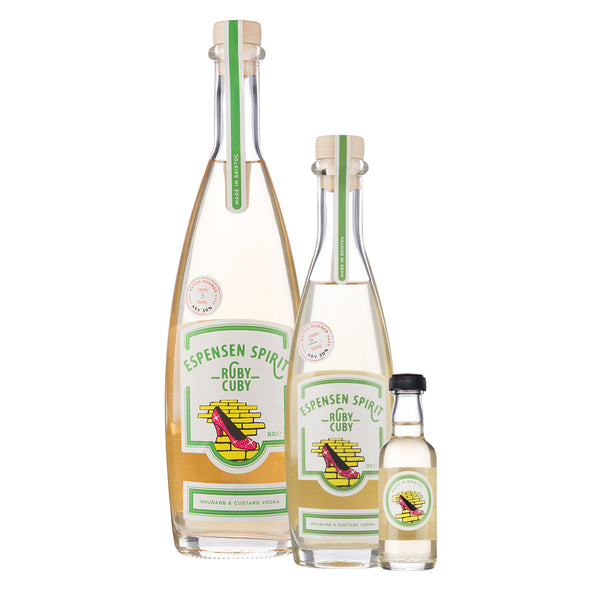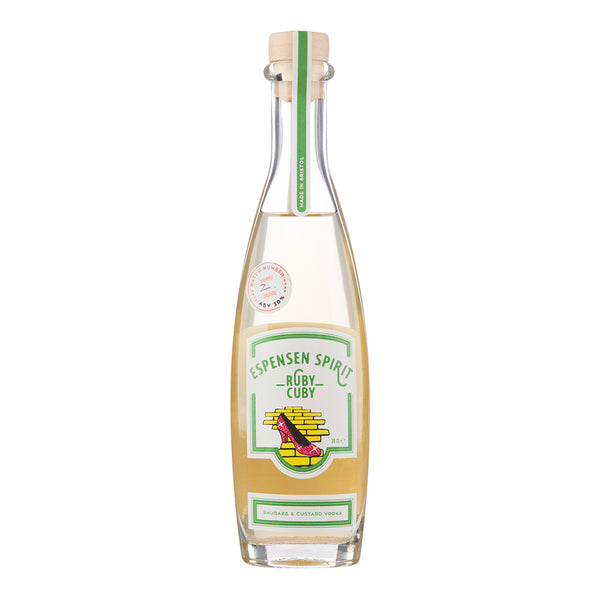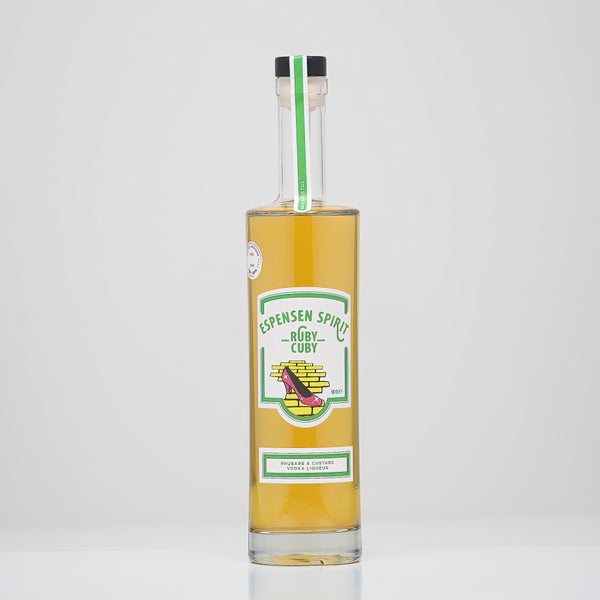 Ruby Cuby was one of four core products since we launched in 2015 and has been one of our most popular spirits ever since!
Beautiful English Rhubarb is infused with Madagascan vanilla pods and our award-winning vodka for at least six months, creating a deep natural flavour that transports you to an English summer in all its glory. Sunny, sweet yet tart, with no artificial ingredients.
This is wonderful as a sipping shot, it's our most popular wedding cocktail when added to fizz, but it also makes a lovely White Russian AND goes well in Bloody Marys! Truly versatile. Mix it with anything except tonic.