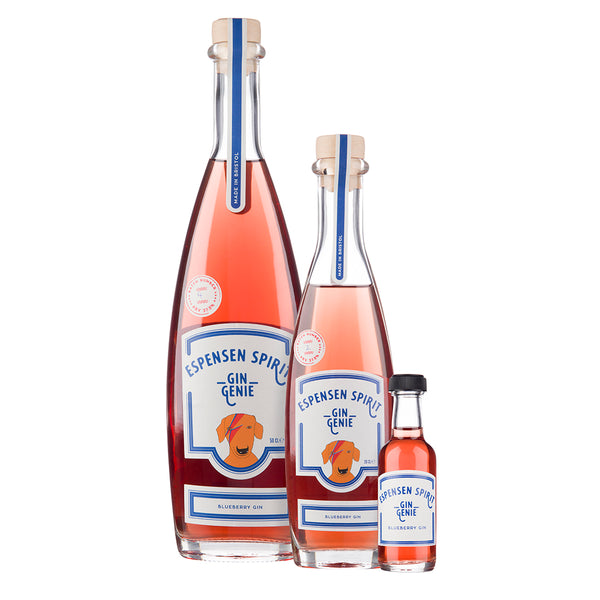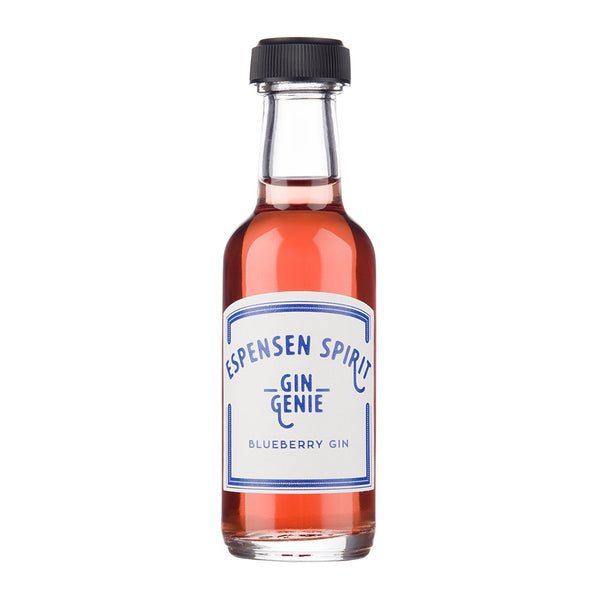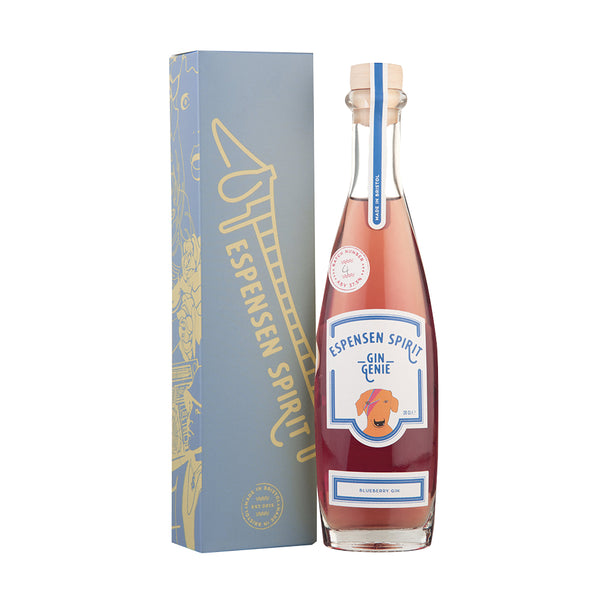 ABV 37.5%
Gin Genie is full of berry flavour and has a beautiful purple colour. Our base gin is a multi-award winning gin, distilled in a copper pot still. It has well-balanced juniper with high citrus and spice, finishing with a sweetness from liquorice.
Gin Genie is fantastic neat on its own as a sipping gin. It is also lovely with mixers like tonic, bitter lemon, Sicilian lemonade, apple or fizzy Elderflower.
And if you're looking for cocktail ideas - Gin Genie makes awesome Martinis, gin fizzes, French 75s and sours. It's also gorgeous in a glass of something bubbly. 
Sam Espensen says that "David Bowie is part of the soundtrack of our life at Espensen Spirit, so Gin Genie is our tribute to him. My dachshund Shecky is rocking the flash on the front of the bottle. Cheers to the goblin king."
50p from every 50cl bottle, and 20p from every 20cl bottle is donated to a local Bristol cancer charity.