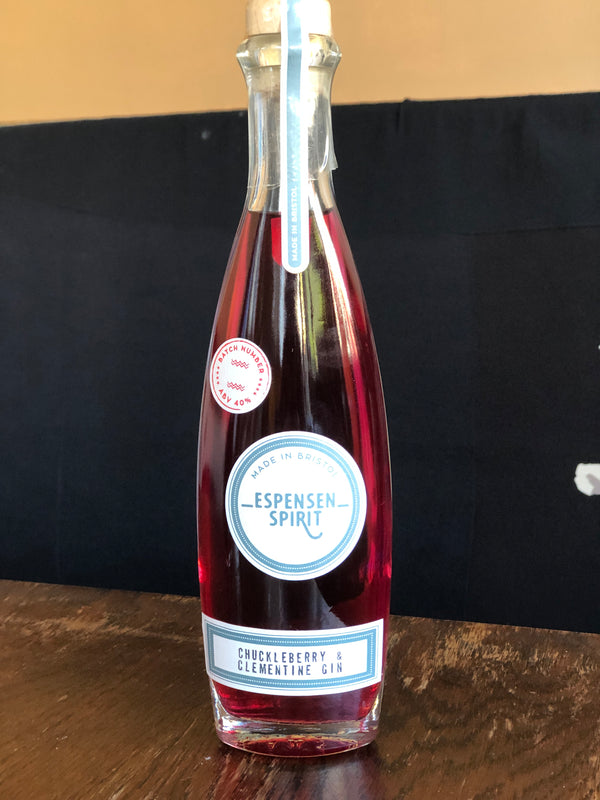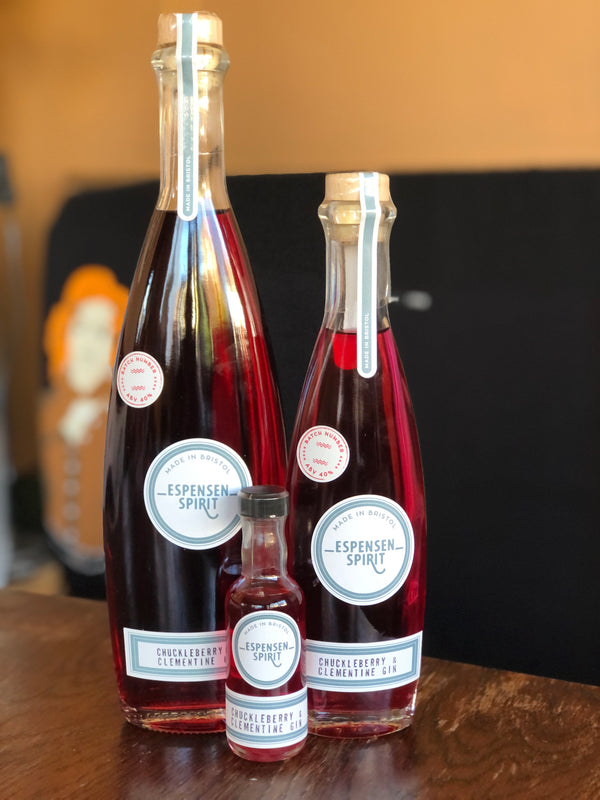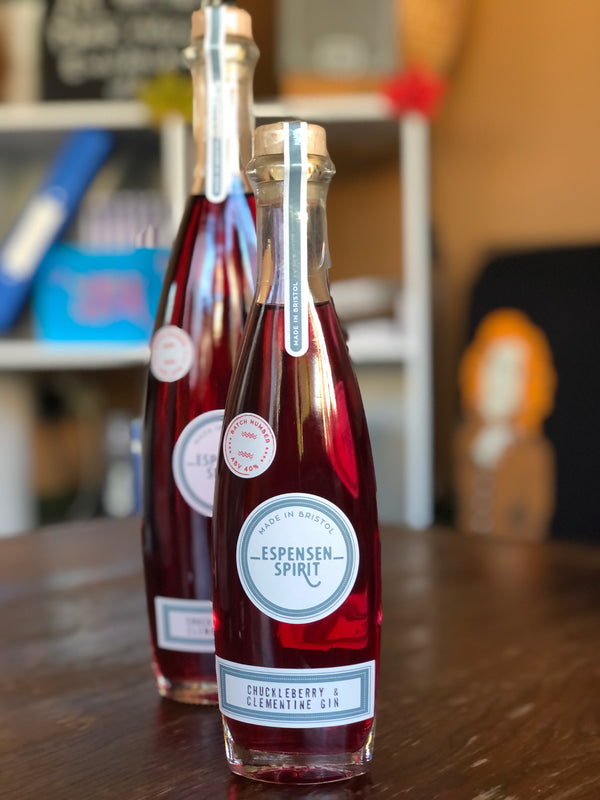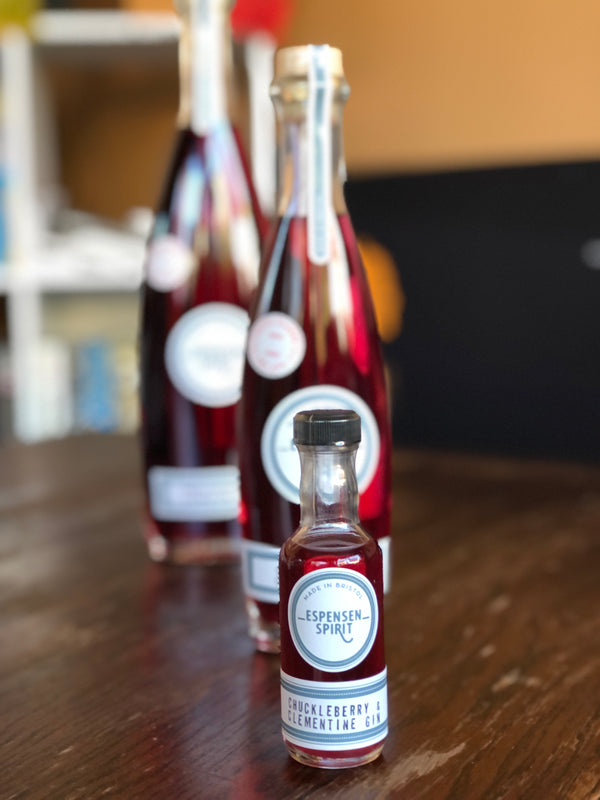 ABV 40%
This gin is made using Chucklerries, an unusual fruit which is a cross between a redcurrant, a gooseberry, and a Jostaberry (itself a cross between a blackcurrant and a gooseberry). It gives flavours from all of its parent fruit, being sharp, tangy and sweet. 
We steeped the berries in our gin for a number of weeks, then added some Clementines into the tubs. That most festive of fruits has added a delightful orange tang to the spirit. A unique and delicious addition to your Christmas drinks trolley! 
This pairs beautifully with tonic, ginger and a host of mixers. It is lovely as a gin sour, a bramble, or in a gin fizz.
LAST DAY FOR POSTAL ORDERS GUARANTEED BEFORE CHRISTMAS IS MIDDAY OF MONDAY 20TH DECEMBER. LAST DAY/TIME TO PICK UP ORDERS IS 2PM 24TH DECEMBER.