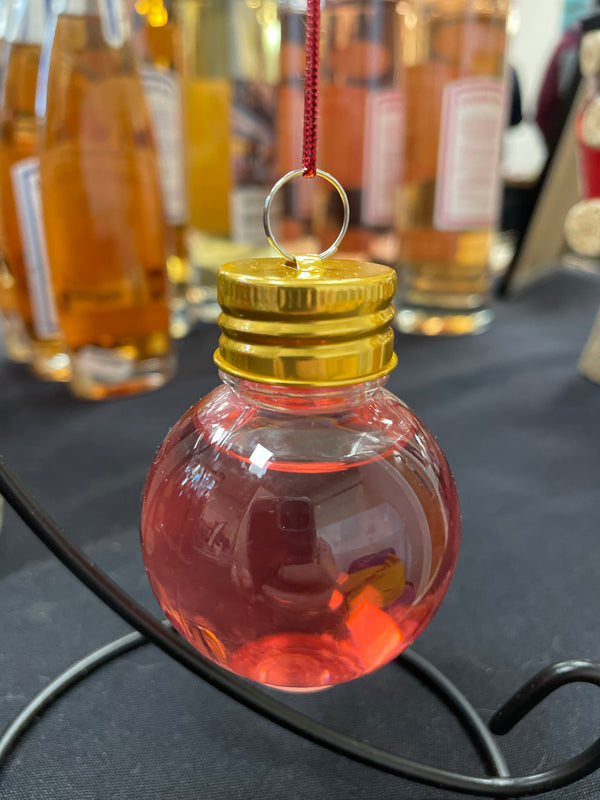 A set of four Christmas baubles filled with our wonderful gin and vodka!
Each bauble contains 50ml of either gin or vodka, and they come in a lovely presentation box - the perfect present for the festive tippler.
The spirits included are Blueberry Gin, Chapterhouse Gin, Rhubarb & Custard Vodka Liqueur and Pink Grapefruit & Raspberry Vodka Liqueur.
The baubles can be cleaned and reused every year.